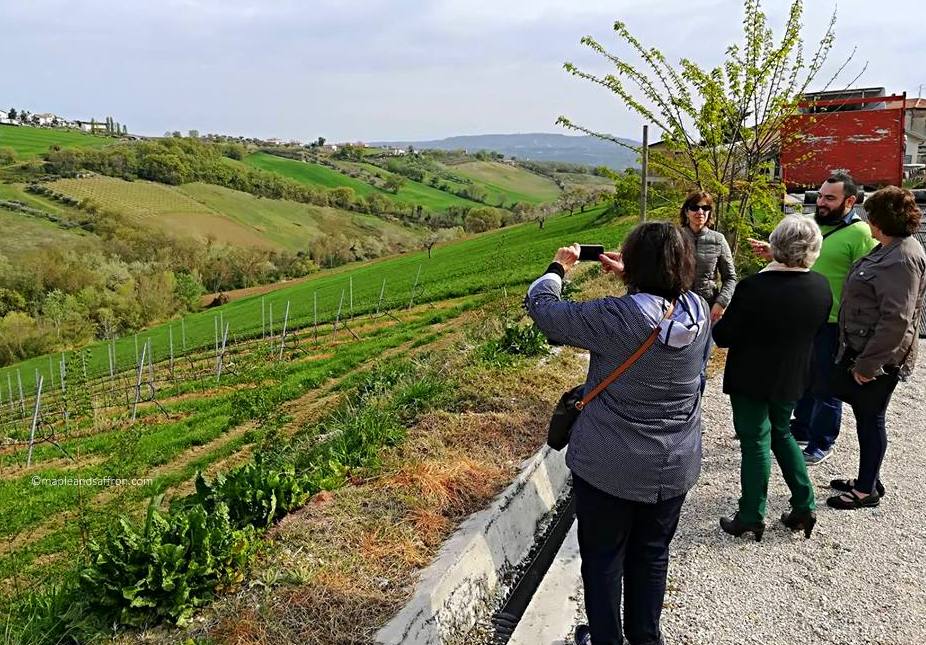 Three lovely ladies, two beautiful days, one gorgeous region: Abruzzo!
Eating, wine-tasting and cooking with nonna in some of the most beautiful places of Abruzzo!
We started our first day together with a morning visit to an olive mill in Abruzzo countryside. We took a lovely walk in the fields among the olives, then we learned how olives must be processed so that they give an extra virgin olive oil which keeps all its healthy properties. We had the chance to taste some, of course! We savoured all the goodies we were offered during the visit, we exchanged recipes to use olive oil! Then, we left the sunny countryside to head the marvelous Trabocchi Coast for a delicious food experience: a seafood lunch on a stunning trabocco! The weather was good…we took so many photos along the path to the fish house! Look at the pictures: isn't it simply spectacular? We relished our Sunday lunch together with locals: the trabocco was full of families enjoying their free time together! We did it "like the Italians do": much chit-chat and laughter, while we were served the innumerable courses and we sipped a fresh white wine in the breeze of the Adriatic sea! Happy and full, we headed some stunning sightseeing points to admire the beauty of Abruzzo coast…meraviglioso!
We couldn't start a new morning in Abruzzo better than visiting one of its cute weekly markets! Stalls, locals, food…the walk is pretty and delightful. After a little shopping, we were ready…to cook! We headed green Abruzzo hilltops to reach nonna's house! Some glasses of Montepulciano d'Abruzzo wine, some bruschettas and we're ready to cook! Flour, eggs, Mascarpone cheese…nonnas' tips are always the best! Eating Italian food with an Italian family is something you absolutely must try at least once in a lifetime! Laughters, music, wine and food…is there anything comparable?! Well, yes…if you're going to visit a winery and sip wines made of local Abruzzo grapes and end the day with arrosticini for dinner!
What else could we say, except for…COME experience it for yourself! We're waiting for you for an incredible foodie adventure in Abruzzo!
Choose your foodie experiences CLICK HERE!