Welcome spring! The fields are full of flowers, the sun is warm… the trees are in bloom!
Fabrizio and I wait for the end of April/beginning of May, every year, to celebrate this magical season with a particular flower, which only blooms for about two weeeks: the flowers of robinia pseudoacacia.
This tree is also known as black locust or false acacia (pseudo is fake or false in Latin) and it is native of a very small area of the United States, but it is now very common elsewhere in North America, Europe, Southern Africa and Asia.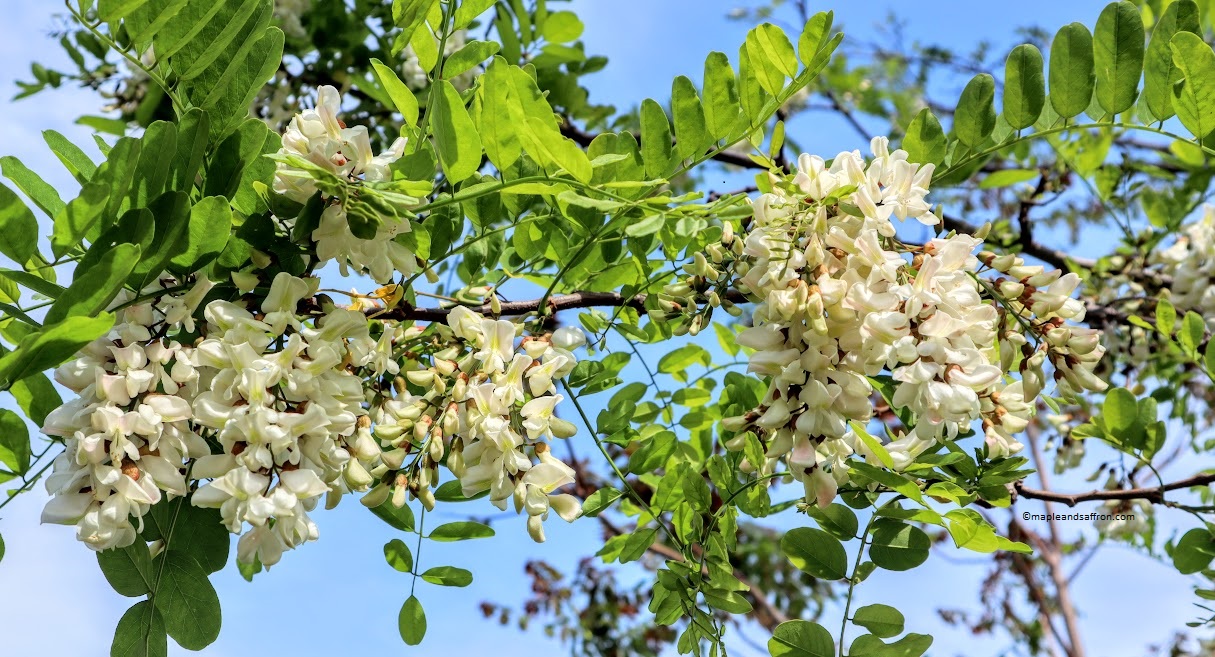 What do we do with these flowers that's so special? Well… we eat them! Their taste is very delicate, you can eat them raw or, as we do, deep-fry them.
If you happen to find this tree around your area, here's our super easy recipe to celebrate springtime!
Ingredients
Black locust flowers
Flour
Cold, sparkling water
Salt
Sunflower oil
Method
1 Cut flower twigs from the tree with scissors.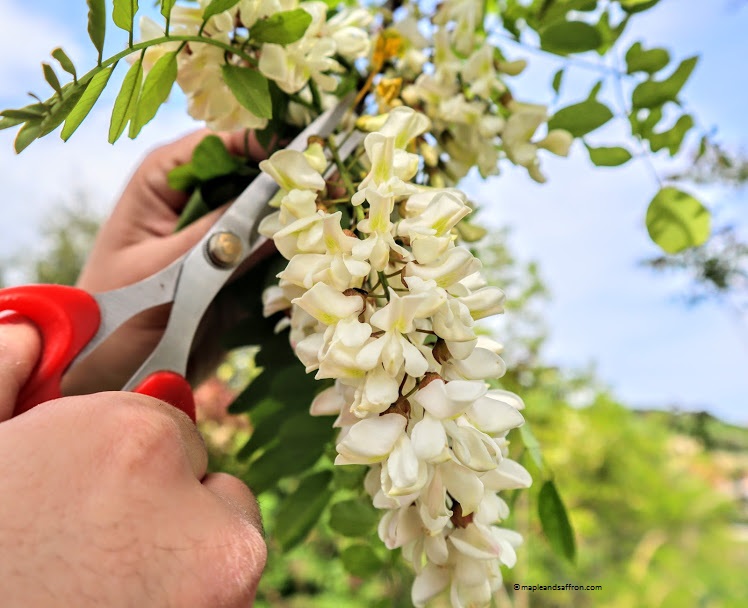 2 Cut all blossoms from each twig.
3 Wash blossoms accurately and let them dry.
4 Use a whisk to mix flour, water and salt to obtain a diluted batter.
5. Heat sunflower oil in a deep pot.
6. Add a handful of blossoms to the batter. Drain off the excess batter with a colander, then fry battered blossoms in oil.
7. Fry them until they get golden.
8. Use tissue paper to absorb excess oil.
9. Add a pinch of salt.
10. Serve warm.
Tip: if you make a thicker batter, you'll obtain flower fritters.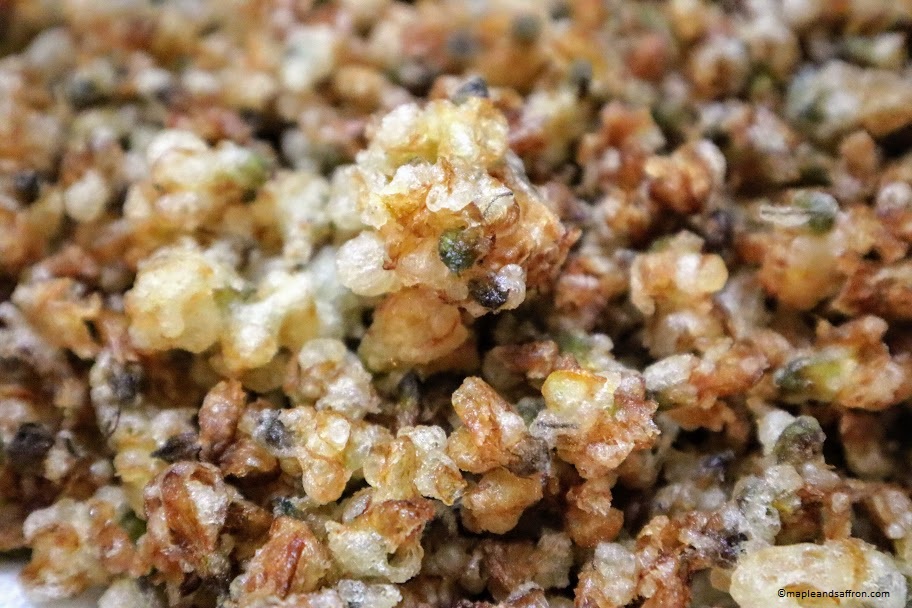 ©Maple&Saffron