This is absolutely one of our favourite pasta recipes and it's not just a summer thing: spaghetti with clams are good all year round! It's very simple to make and your friends will never forget it!
[Before you start preparing the recipe, make sure the clams are well-cleaned. Leave them in a pot with water and rock salt for about 2-3 hours]
Ingredients (for 4 servings)
1 kg clams
320 gr spaghetti pasta
chopped parsley
salt
garlic
EVO oil
Method
1. Boil water in a pot to cook pasta.
2. Put EVO oil and a clove of garlic in a pan.
3. Heat up the pan a little, then add clams and salt.
4. Cook the clams over high heat for a few minutes, with the lid on. You'll see that the clams will open up.
5. Remove the majority of the shells and add parsley.
6. Cook spaghetti for half the time on the box, then drain them and add them in the pan with clams.
7. Add some boiling water and keep cooking spaghetti for the other half of time, making sure they'll always be some water in the pan during the cooking. Salt to taste.
8. Serve pasta, adding some more chopped parsley in each plate.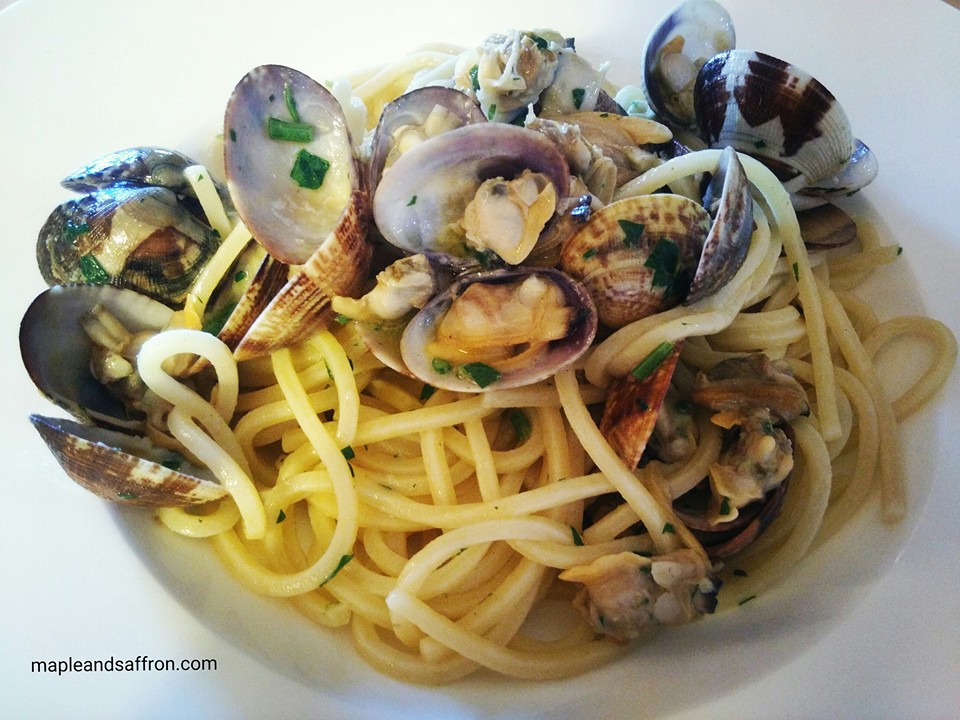 ©Maple&Saffron